The next phase of Waterloo Greenway, The Confluence, will connect 4th Street to Lady Bird Lake in collaboration with the City of Austin and construction partner, Jay-Reese Contractors.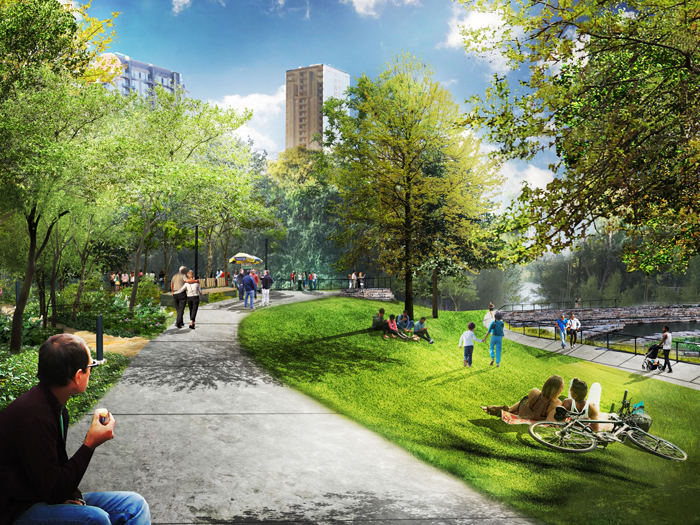 Join us for a virtual meeting before construction begins this spring!
Tuesday, April 18, 2023
6:00 PM
About The Confluence
Extensive work will include creek reconstruction to stabilize eroded slopes, creating habitats for wildlife and plants, and improved mobility with new bridges and trails. The lush new landscape will feature nearly 1,550 trees, 200,000 mature plants, and 10 acres of seed mixes.

The southernmost point of Waterloo Greenway will connect to cultural destinations including the Rainey Street Historic District, Emma S. Barrientos Mexican American Cultural Center, and the Butler Hike & Bike Trail.