Community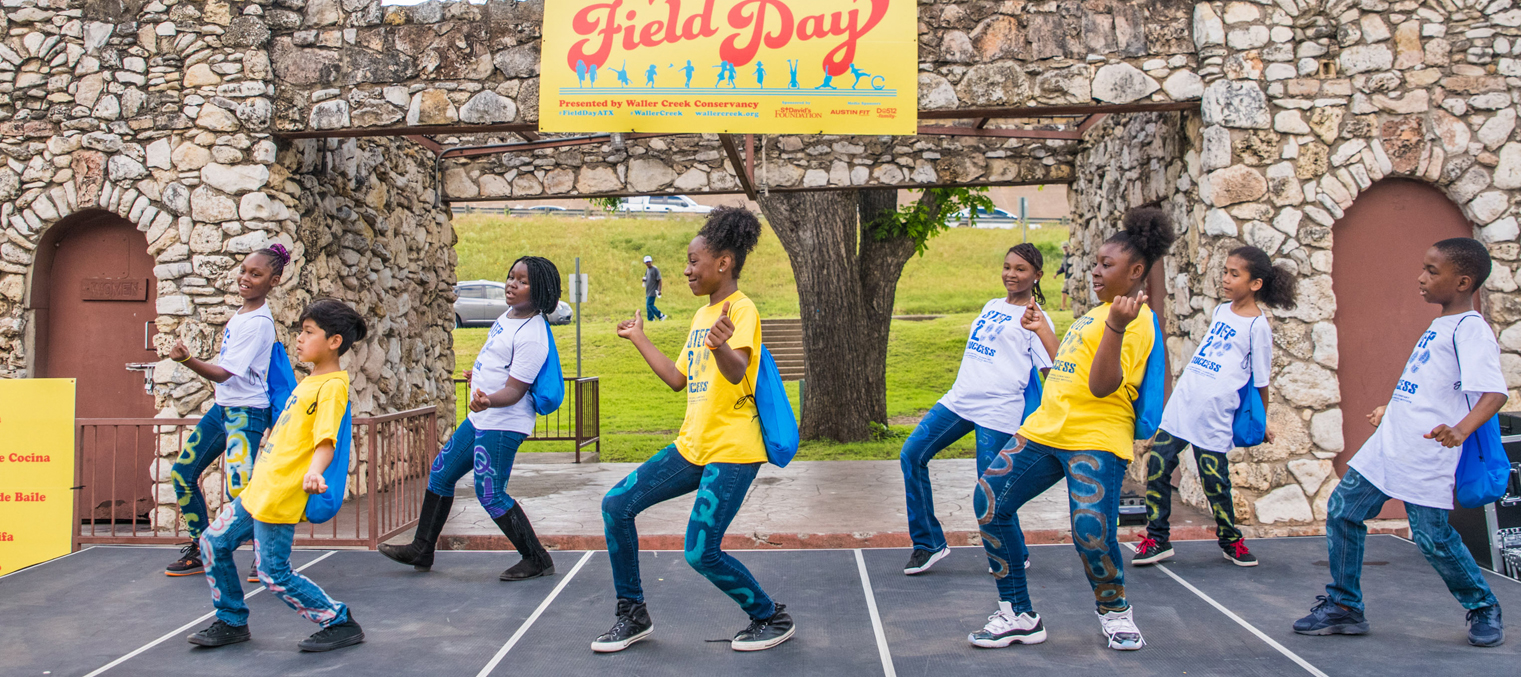 We want to know: What does a welcoming Waterloo Greenway look like to you?
Commitment to Equity
Waterloo Greenway acknowledges its role in and responsibility for building equity. As a community-based organization, we are committed to intentional policies and practices that further justice and fairness and ensure all communities have meaningful access to all we do within our park including workforce opportunities, programmatic engagement, and community & corporate partnerships.
Moody Amphitheater
Concert Ticket Giveaway
As part of Waterloo Greenway's commitment to making the arts and outdoor space accessible to all, 100 free tickets to every concert at Moody Amphitheater will be available to the community through an online giveaway system.

This ticket giveaway is made possible through a unique partnership between Waterloo Greenway Conservancy, C3 Presents, and Live Nation.
Mobile Waterloo Greenway Workshops
We'll come to you! We're always excited to share information about current and future plans and get new input on how we can create a more vibrant Waterloo Greenway for all of Austin. To request a presentation or mobile workshop at your organization's next meeting or event, contact Melissa Ayala at mayala@waterloogreenway.org.
Community Partners
Our incredible partners are community at its very best. We're beyond lucky to have their unwavering support of Waterloo Greenway in many forms: guidance, facility use, in-kind donations, event support, program ideation, public engagement, and more.
Special thanks to the City of Austin, especially the Austin Parks and Recreation Department and the Watershed Protection Department, for leading many of the efforts within the park.
Want to get your organization involved in Waterloo Greenway? Contact Melissa Ayala at mayala@waterloogreenway.org.

AIA Austin
Aging Is Cool
Animal Facts Club
Armstrong Community Music School
Art City Austin
Art from the Streets
Austin City Council
Austin Event Lighting
Austin History Center
Austin LGBT Chamber of
Commerce
Castle Hill Fitness
Austin Parks Foundation
Austin Youth River Watch
BCL of Texas
Bike Austin
Capital Metro
Caritas of Austin
City of Austin

Cultural Arts Division
Development Services
Economic Development
Equity Office
Parks & Recreation
Planning & Zoning
Public Works
Watershed Protection
Conspirare
Downtown Austin Alliance
ESB-Mexican American Cultural Center
East End Eclectic
Esquina Tango
Foundation Communities
Families in Nature
Fusebox
Greater Austin Chamber of Commerce
Greater Austin Hispanic Chamber of Commerce
High Line Network
Housing Authority of the City of Austin
Huston-Tillotson University
KLRU-TV, Austin PBS
KMFA, Classical 89.5
KOOP Radio 91.7 FM
Local Opera Local Artist
Mexic-Arte Museum
Preservation Austin
Red River Cultural District
Sightlines
Six Square
STEMSigns
The Contemporary Austin
Texas Book Festival
Univision Austin
The Werd Company