Community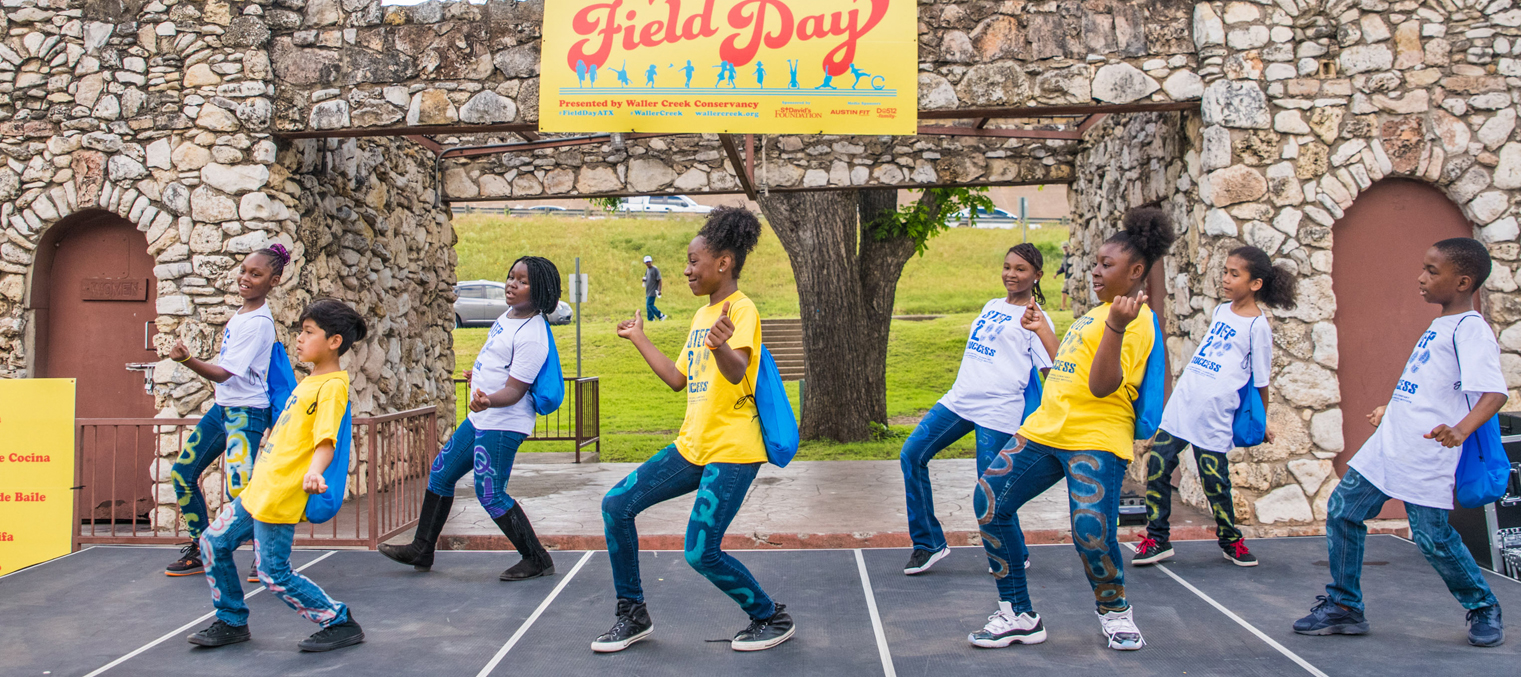 We want to know: What does a welcoming Waterloo Greenway look like to you?
Commitment to Equity
Waterloo Greenway acknowledges its role in and responsibility for building equity. As a community-based organization, we are committed to intentional policies and practices that further justice and fairness and ensure all communities have meaningful access to all we do within our park including workforce opportunities, programmatic engagement, and community & corporate partnerships.
Learn about Waterloo Greenway in your community! This spring, join us on our Austin tour as we engage in conversation about project updates, including our brand refresh. Come chat with our team!
Community Engagement Committee
Our Community Engagement Committee works with Waterloo Greenway to operationalize a framework of culturally proficient and equitable programming, services and community engagement—advancing our mission: "For the Benefit of All." Members support our goals of serving diverse communities equitably, identifying community assets and partners, stewarding community collaboration and assemble diverse community thought leadership to provide guidance to Waterloo Greenway.
Virginia Cumberbatch
Allison Bacon
Ashley Richardson
Ayshea Khan
Cody Cowan
Dana Hansen
David King

Jeanne Claire van Ryzin
Vivienne O'Dwyer
Leslie Blair
Lindsey Derrington
Lourdes Rodriguez
Marion Sanchez
Marissa Monroy
Melinda Chow
Melissa Henao-Robledo

Olivia Tamzarian
Patrick Buchta
Rosa Rios Valdez
Sylvia Orozco
Victoria Broderick
Victoria O'Dell
Yannis Banks
Gavin Garcia
Committee Chair & Waterloo Greenway Board Member

City Council Staff, District 9 Kathie Tovo
Austin History Center
Red River Cultural District
Downtown Austin Alliance


SightLines Magazine
Forklift Danceworks
UT Communications
Preservation Austin
Dell Community-Driven Initiatives
City of Austin, Community Engagement
City of Austin, Austin Energy
Austin Youth River Watch
Landscape Forms

Mexican American Cultural Center
Austin Texas Musicians
BCL of Texas
MexicArte Museum
Headwaters at the Comal

Capital Metro
Music Commission
Mobile Waterloo Greenway Workshops
We'll come to you! We're always excited to share information about current and future plans and get new input on how we can create a more vibrant Waterloo Greenway for all of Austin. To request a presentation or mobile workshop at your organization's next meeting or event, contact Melissa Ayala at mayala@waterloogreenway.org or call 512-541-3520, ext 101.
Community Partners
Our incredible partners are community at its very best. We're beyond lucky to have their unwavering support of Waterloo Greenway in many forms: guidance, facility use, in-kind donations, event support, program ideation, public engagement, and more.
Special thanks to the City of Austin, especially the Austin Parks and Recreation Department and the Watershed Protection Department, for leading many of the efforts within the park.
Want to get your organization involved in Waterloo Greenway? Contact Melissa Ayala at mayala@waterloogreenway.org.

AIA Austin
Animal Facts Club
Art City Austin
Art from the Streets
Austin City Council
Austin Film Society
Austin History Center
Austin LGBT Chamber of Commerce
Austin Parks Foundation
Austin Youth River Watch
Bike Austin
Brick Oven Restaurant
Capital City Innovation
Capital Metro
Caritas of Austin
City of Austin

Cultural Arts Division
Development Services
Economic Development
Equity Office
Parks & Recreation
Planning & Zoning
Public Works
Watershed Protection
Conspirare
Dell Medical School | Community-Driven Initiatives
Downtown Austin Alliance
Foundation Communities
Frida Fridays ATX
Greater Austin Chamber of Commerce
Greater Austin Hispanic Chamber of Commerce
High Line Network
Housing Authority of the City of Austin
Huston-Tillotson University
KLRU-TV, Austin PBS
KMFA, Classical 89.5
KOOP Radio 91.7 FM
Mexic-Arte Museum
Mexican American Cultural Center
Preservation Austin
Red River Cultural District
Sightlines
Six Square
SmartTrips Austin
The Contemporary Austin
The Nature Conservancy