Art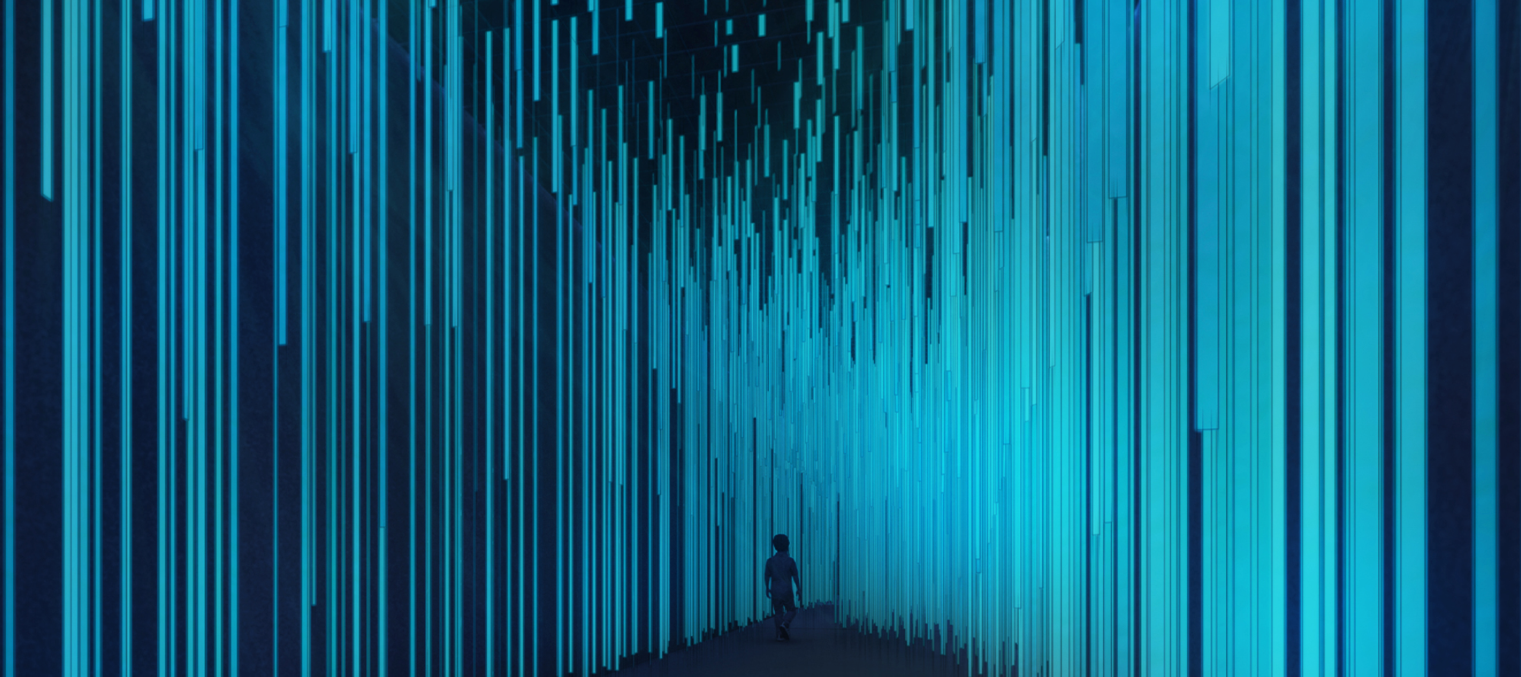 Our Commitment to Public Art
Creek Show, now in its sixth year, is a free, open-to-the-public display of light-based art installations along Waller Creek in downtown Austin. Come walk along Waller Creek between 9th St. and 12th St. to view the art designed to bring attention to the future revitalization of Waller Creek and its transformation into a series of urban parks. This family-friendly event attracted over 50,000 visitors from all over Austin last year.
Presented in partnership with The Contemporary Austin, Hurlyburly is a massive outdoor piece of painted and hand-knotted rope that stretches across an area directly adjacent to the mouth of Waller Creek. Recalling the languid flow of the creek, the undulating, woven structure invites visitors to interact with each other, with the work, and with the surrounding parkland. New York City-based artist and designer Orly Genger creates organic forms and site-specific installations from painted swaths of woven rope, crocheting, weaving, and knotting heavy twine over the course of many months.
Presented in partnership with The Contemporary Austin, Forever Bicycles (2014) consists of over 1,200 bicycles transformed into a playful, spectacular monolith of a sculpture. The title, Forever Bicycles, alludes to the Forever brand (Yongjiu) – a company based in Shanghai whose mass-produced bicycles flooded the streets of China during the artist's childhood yet remained financially out of reach for many – but also suggests a globally utilitarian form of transport now disappearing as car culture becomes predominant. The conceptual premise of this series consists of several to thousands of bicycles assembled into a composition.
New Monuments for New Cities is the inaugural project of the High Line Network Joint Art Initiative, a new collaboration between infrastructure reuse projects in North America. This public art exhibition will travel across the United States and Canada throughout 2019. For the exhibition, five urban reuse projects that are part of the High Line Network invited five of their local artists or artist groups to create proposals (in the form of posters) for new monuments. Each participating location will produce an exhibition of the resulting 25 artworks specific to their site.