We're thrilled to announce our all-new selection of light-based art installations coming to Creek Show this November 11-20!
This year's show will invite the public to experience 10 nights of free dazzling, illuminated art along Waller Creek, beginning at 9th street and ending at downtown Austin's newly renovated Waterloo Park.

Each year, Creek Show commissions site-specific work by Austin-based architects, landscape architects, artists, and designers, chosen through a public Call for Ideas hosted in collaboration with AIA Austin. Artists explore different themes related to Waterloo Greenway that range from history to hydrology and beyond.

Creek Show 2022 will continue its traditional route, activating Waller Creek from 9th Street to 12th Street. At Waterloo Park, attendees will also enjoy nightly live music, food & beverages, and family-friendly activities. Creek Show will open nightly November 11-20 from 6:00 p.m. – 10:00 p.m. and will require a free reservation to attend. Ticket reservations will open this fall.

"Austinites will be dazzled by this year's awe-inspiring Creek Show installations," said AIA Austin Executive Director and Creek Show Artistic Director Ingrid Spencer. "Each piece tells a different story, connecting viewers to Waller Creek and the transformative, restorative potential of Waterloo Greenway."

Each year, Waterloo Greenway enlists a committee including local artists, community leaders, and Creek Show enthusiasts to evaluate art installation submissions based on their concept and individual merit, evaluated to create a comprehensive exhibition.
CREEK SHOW 2022 JURIED INSTALLATIONS AND DESIGN TEAMS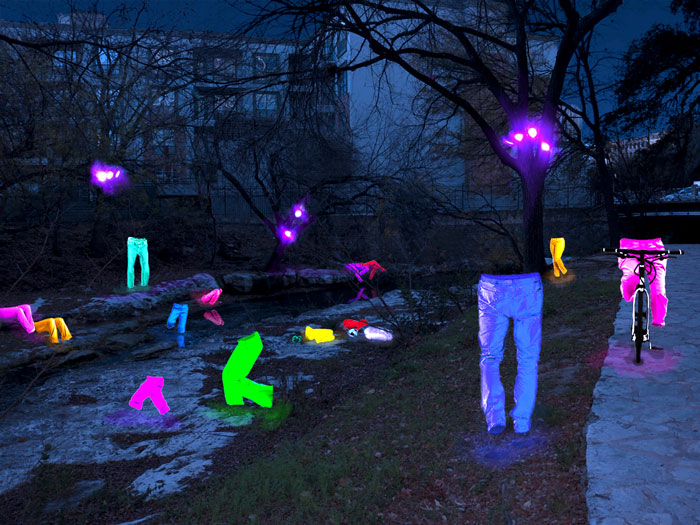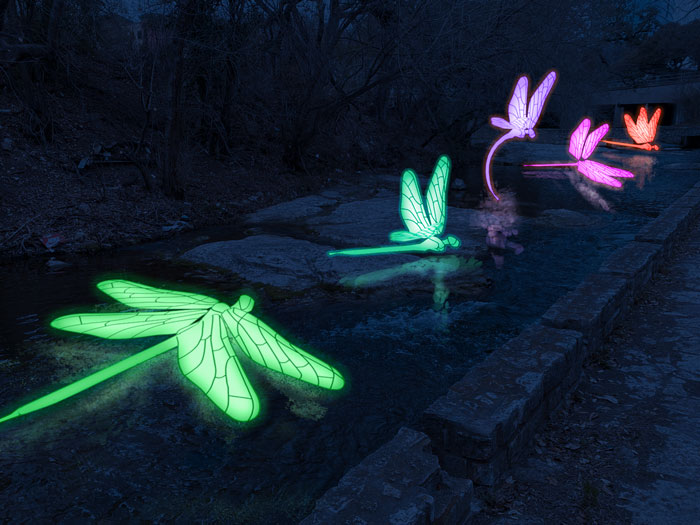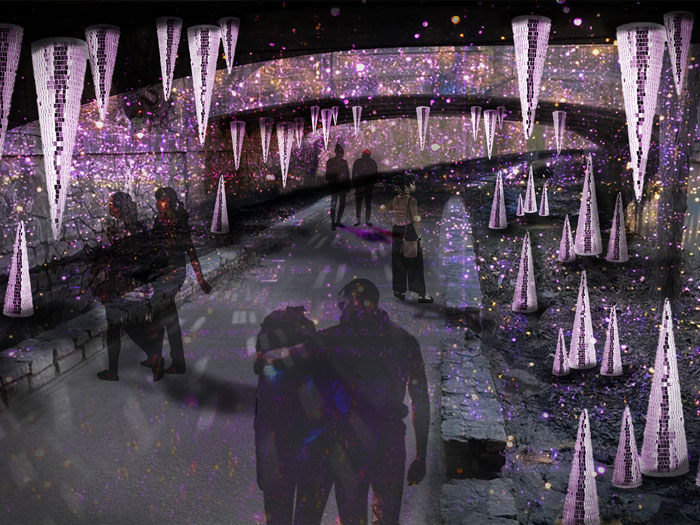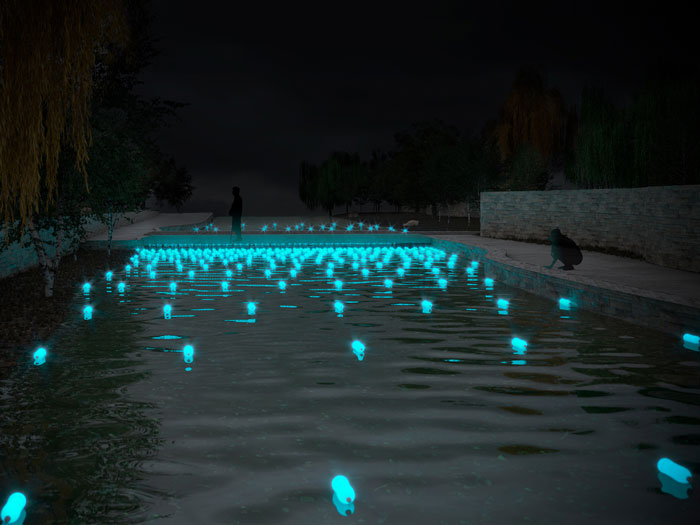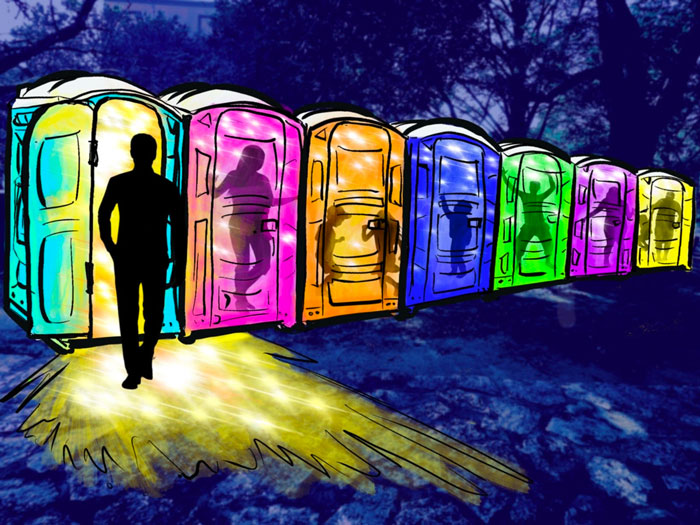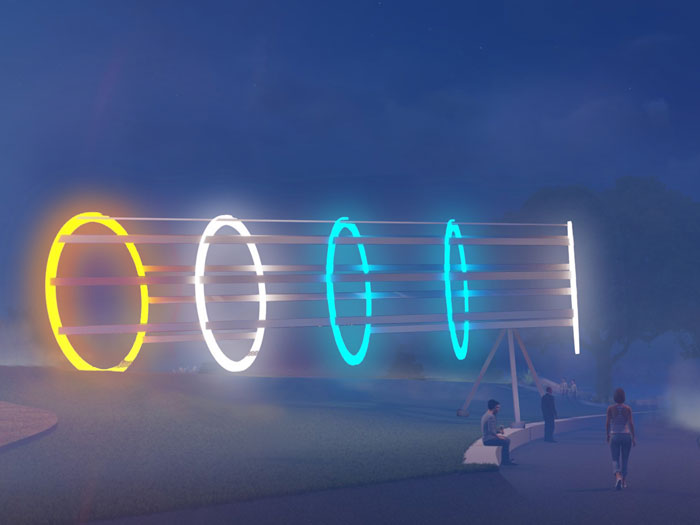 In addition to six committee selections, Waterloo Greenway, in partnership with AIA Austin, is collaborating with three local architecture organizations and nonprofits to present additional light-based art installations, to create a collection of nine total pieces to be displayed at Creek Show 2022.
CREEK SHOW 2022 PARTNER INSTALLATIONS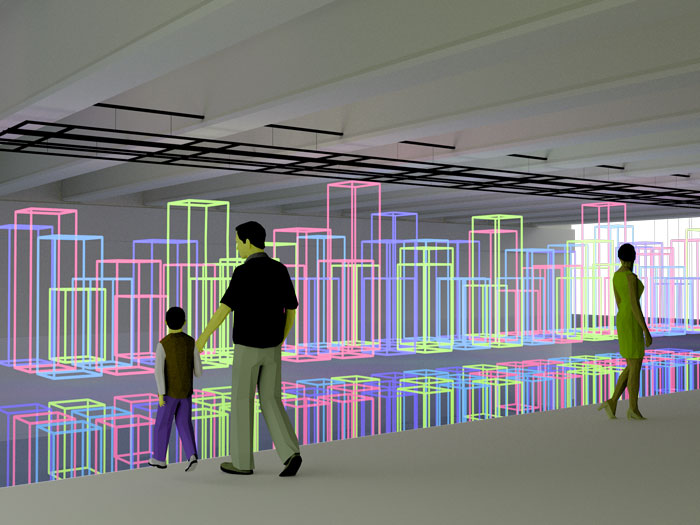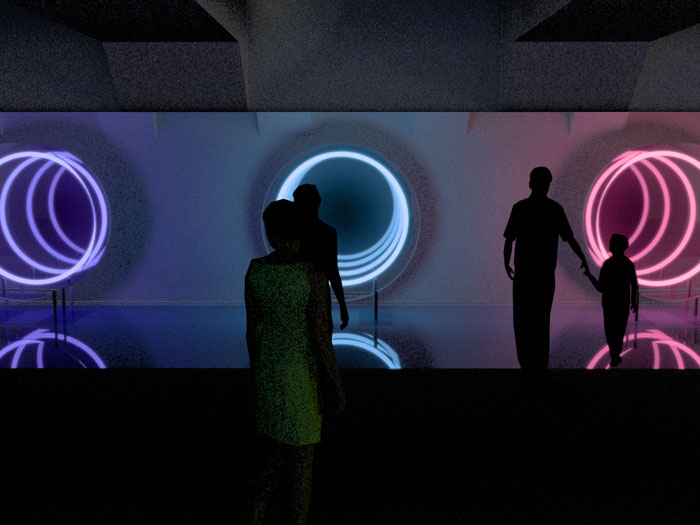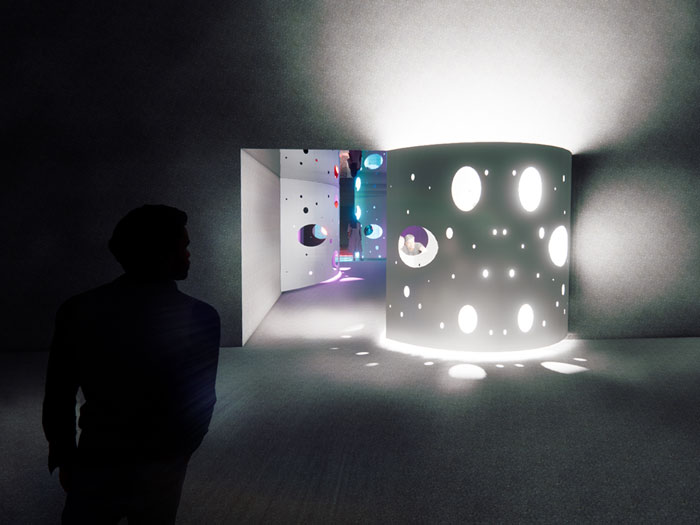 The annual event highlights the vision for a connected and restored Waterloo Greenway. The first phase of the Waterloo Greenway park system, Waterloo Park, opened last August and is now open daily to the public, featuring year-round cultural, educational, and environmental programs.

Lead support for Creek Show is provided by Capitol Wright Distributing, PNC Bank, and Tito's Handmade Vodka, with additional support from 3M, Fairmont Austin, Four Hands, Kirkland & Ellis, LALO Tequila, Powell Foundation, Rambler, Richard's Rainwater, Tapestry Foundation, and Texas Gas Service. Additional stage programming – powered by PNC Bank – will be announced this fall. For more information on Creek Show sponsorship opportunities and ways to support this year's event, please contact us at development@waterloogreenway.org.

For more information, please visit creekshow.com or follow Waterloo Greenway on Facebook/Instagram @WaterlooGreenway and Twitter @WaterlooGW.
---
ABOUT WATERLOO GREENWAY
Waterloo Greenway Conservancy is a non-profit organization whose mission is to create and maintain an extraordinary urban park system and a restored Waller Creek, in partnership with the City of Austin, for the benefit of all. The Conservancy renews the natural environment, promotes play, health and wellness, economic vitality and mobility, and engages the community through outreach, education, cultural events, and the arts.
ABOUT AIA AUSTIN
AIA Austin is a chapter of the American Institute of Architects. We are the voice for our region's architecture community and advocate for more than 1,200 members, the profession, career development, and design excellence. Since 1913, AIA Austin has shaped our city, supported by countless volunteers, member-led committees, and myriad community partners.
ABOUT AUSTIN FOUNDATION FOR ARCHITECTURE
Austin Foundation for Architecture is a 501(c)(3) charitable organization that helps everyone in Austin discover design. We partner with AIA Austin and many friends in the community to increase consciousness of our unique environment, create connections between diverse groups, and spark conversations about design.
ABOUT NOMA OF CENTRAL TEXAS
The National Organization of Minority Architects of Central Texas mission is to sustain the legacy of NOMA'S founding members by deepening the visibility, support of, and solidarity of under-represented people in the field of architecture and beyond.
---