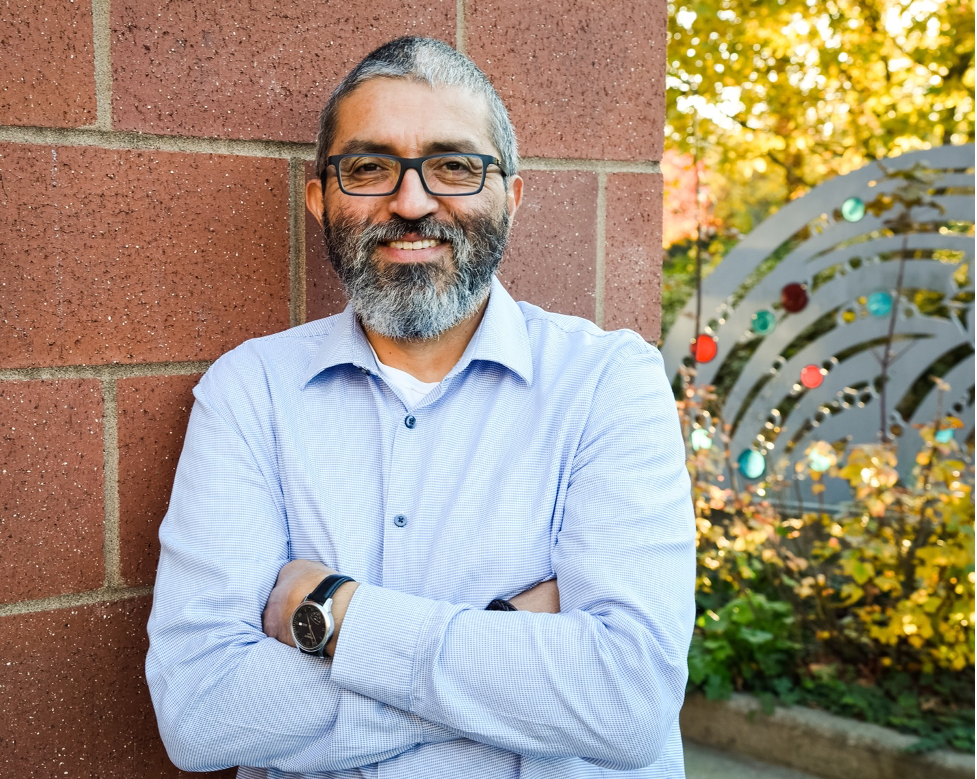 AUSTIN, TEXAS — December 16, 2021 — Upon completion of a comprehensive nationwide search for its next great leader, the Waterloo Greenway Board of Directors today named Jesús Aguirre as the organization's new chief executive officer. Aguirre joins Waterloo Greenway from the City of Seattle, where he has served as Superintendent of the Department of Parks and Recreation for almost six years.
Aguirre brings more than 20 years of public service leadership experience in several major metropolitan jurisdictions, including Los Angeles, New York City, Phoenix, Washington, D.C., and Seattle. In his role at the helm of Seattle's municipal parks and recreation agency, Aguirre oversees a $260-million annual budget, almost 1,000 full-time staff members, and stewardship of 6,400 acres of parkland, 480 public parks, and dozens of facilities including pools, golf courses, athletic fields, family play spaces, and more.
A deep understanding of public-private partnerships and a commitment to community engagement were most compelling for Waterloo Greenway's board and search committee; namely, Aguirre's successful comprehensive efforts in programming, construction, and maintenance focusing specifically on social equity, removing barriers to access, and targeting offerings to underserved populations and geographic areas.

"In our initial conversations, it was immediately clear to the Search Committee that Jesús leads with passion, has incredibly deep experience, and shares our goals and ambitions for Waterloo Greenway," said Cotter Cunningham, Board Chair of Waterloo Greenway. "In addition, we were completely aligned on our need for a long-term vision that is inclusive and creates a sense of belonging for all of Austin. That's what Waterloo Greenway is all about: space and place-making for parks and people. We couldn't be more thrilled for Jesús to guide us forward as we march toward the exciting second and third phases of Waterloo Greenway."

Born in Mexico, Aguirre's distinguished career has taken him across the nation, and his new role represents a homecoming of sorts as he spent his childhood in Houston and is a graduate of the University of Texas at Austin. Aguirre is excited to get back to his Texas roots and relocate to be closer to family.

"It's an absolute privilege to join Waterloo Greenway, and I cannot wait to work alongside such an incredible group of staff, board members, and committed partners," said Jesús Aguirre. "I've watched this transformative project as it creates a model for cities around the country as an exemplary public-private partnership to successfully revitalize underutilized assets for the benefit of the community. I am anxious to get started."

After graduating from UT, Aguirre received a Master's in Business Administration from Arizona State University. Prior to his work in Seattle, he served as director of the District of Columbia Department of Parks and Recreation, where he oversaw more than $115 million in facility design, construction, and redevelopment efforts in the nation's capital. In addition, Aguirre has also worked in the education sector, starting off as a middle school science teacher, and ultimately serving as the State Superintendent of Education for the District of Columbia. Aguirre and his wife co-founded and ran a nonprofit K-8 dual-language charter school in Phoenix for 10 years. He serves on the boards of the National Recreation and Park Association and Children and Nature Network, and is a member of the American Academy for Park and Recreation Administration.

Aguirre will begin his new role as CEO on January 18th. Current Interim CEO Kathy Miller will stay on through the remainder of January to assist in the transition process.

"On behalf of the board, I want to extend our deepest gratitude to Kathy Miller for stepping in and leading the organization through one of its most critical points in history," said Cunningham. "Kathy led us to many accomplishments during the past nine months, including the grand opening of Waterloo Park, a record-breaking year for attendance at Creek Show, and the opening concert season at Moody Amphitheater. We wish her the best in her next chapter."

In 2022, Waterloo Greenway will continue its progress towards a 1.5-mile park system with 35 acres of connected green space in downtown Austin, with the groundbreaking of its second phase, The Confluence, next summer. The newly opened Waterloo Park will continue to welcome all Austinites with a full calendar of community events and concerts to be announced in early 2022.

For more information about Waterloo Greenway and its upcoming initiatives, please visit WaterlooGreenway.org, or follow along on social at @WaterlooGreenway and facebook.com/waterloogreenway.
ABOUT WATERLOO GREENWAY CONSERVANCY
Waterloo Greenway Conservancy is a non-profit organization whose mission is to create and maintain an extraordinary urban park system and a restored Waller Creek, in partnership with the City of Austin, for the benefit of all. The Conservancy renews the natural environment, promotes play, health and wellness, economic vitality and mobility, and engages the community through outreach, education, cultural events, and the arts.