Construction has started on The Confluence, the second phase of Waterloo Greenway.
The first weeks of construction are largely preparatory in nature and include items like:
Installing fencing
Installing tree protections
Setting up the staging areas, including in part of Palm Park
Preparing access to Waller Creek along the alley between 3rd and 4th Street.
You may notice the contractor clearing some vegetation for access, concentrating on removing invasive plants first. Please keep in mind that the project will include extensive plantings of native vegetation and trees. The project will improve both the water quality in Waller Creek and wildlife habitat.
New Biofiltration Pond
You may notice the contractor demolishing a pond between the Convention Center and Palm Park. In its place, they'll construct a new biofiltration pond that will provide additional ecological benefits.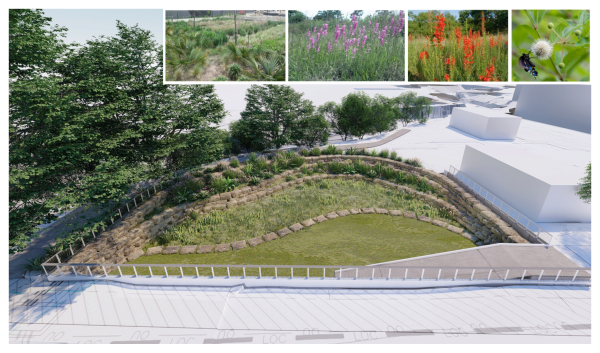 The first phase of construction includes the northern part of the project near 3rd and 4th streets. In this area, we'll be constructing the biofiltration pond, a trailhead at 4th Street, the Cypress Grove, and the Bend.
Meet the Contractor
If you have questions, please reach out to Joel Lewis, the project manager, at Joel.Lewis@austintexas.gov or 512-974-7730.