Today, Waterloo Greenway unveiled its series of six new eye-catching light-based art installations to be displayed at their annual event, Creek Show, this November 10-18. This year will continue a tradition of featuring locally-made illuminated art along Waller Creek, inviting our community to experience the nightly free show extending from 9th Street to Waterloo Park.

Since 2014, Waterloo Greenway has commissioned site-specific work by Austin-based artists, architects, designers, and landscape architects chosen through a public Call for Ideas hosted in collaboration with AIA Austin. Artists explore different themes related to Waller Creek that range from history to hydrology and beyond.

Creek Show 2023 will feature free activities each evening at Waterloo Park, including nightly live music, food & beverages, and family-friendly fun. Creek Show will open nightly November 10-18 from 6:00 p.m. – 10:00 p.m.

"You will want to come see these six installations for yourself this November. They bring together amazing sights, sounds, and an immersive experience for the whole family," said AIA Austin Executive Director and Creek Show Artistic Director Ingrid Spencer. "This year's show is an exciting artistic representation of Waller Creek ecology, history, and culture."

Each year, Waterloo Greenway enlists a committee including local artists, community leaders, and Creek Show enthusiasts to evaluate art installation submissions based on their concept and individual merit, evaluated to create a comprehensive exhibition.

Creek Show highlights the vision for a connected and restored Waterloo Greenway. The first phase of the Waterloo Greenway park system, Waterloo Park, opened in August 2021 and is now open daily to the public, featuring year-round cultural, educational, and environmental programs. The second phase of work, extending from 4th Street to Lady Bird Lake, is now under construction.

Waterloo Greenway programming is sponsored by PNC Bank and Tito's Handmade Vodka, with additional support from St. David's Foundation, Tapestry Foundation, Austin Community Foundation, LALO Tequila, the Powell Foundation, Nine Banded Whiskey, Loma Vista, Rambler, Richard's Rainwater, Four Hands, Nomadica, Bryt, and Univision Austin.
For more information on Creek Show sponsorship opportunities and ways to support this year's event, please email us at development@waterloogreenway.org.
Creek Show 2023 Art Installations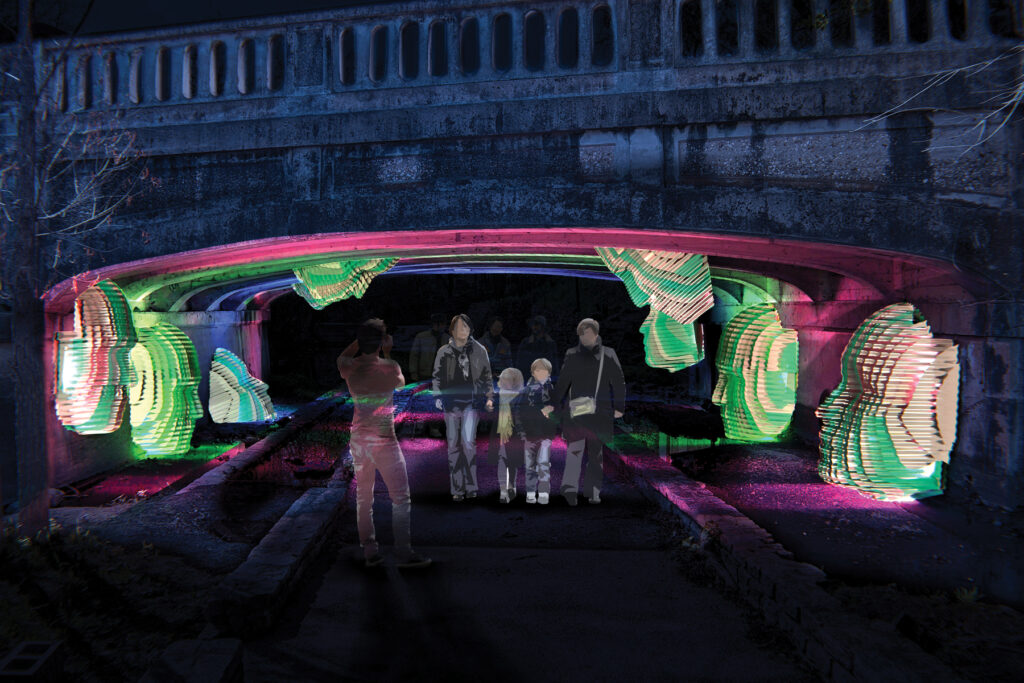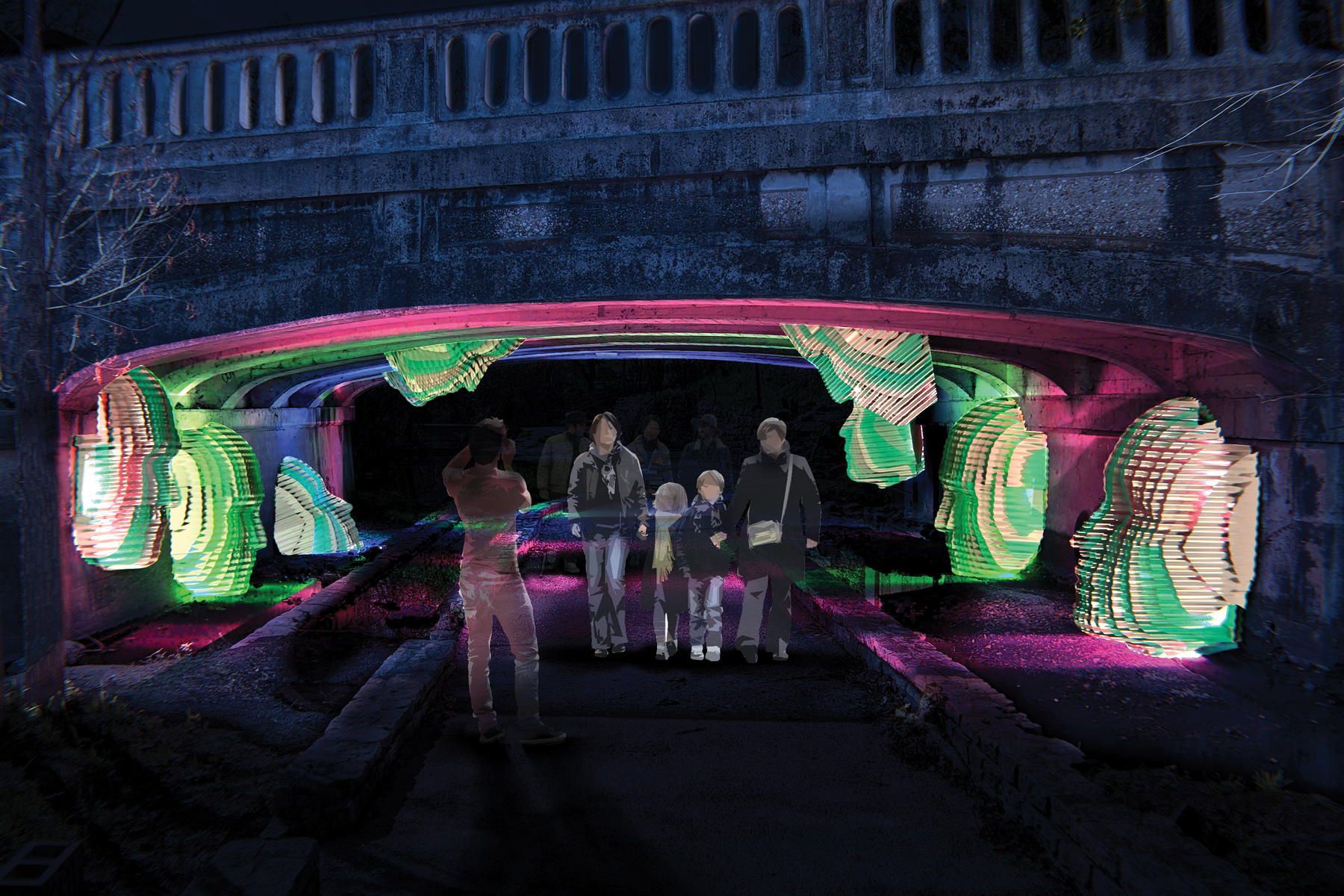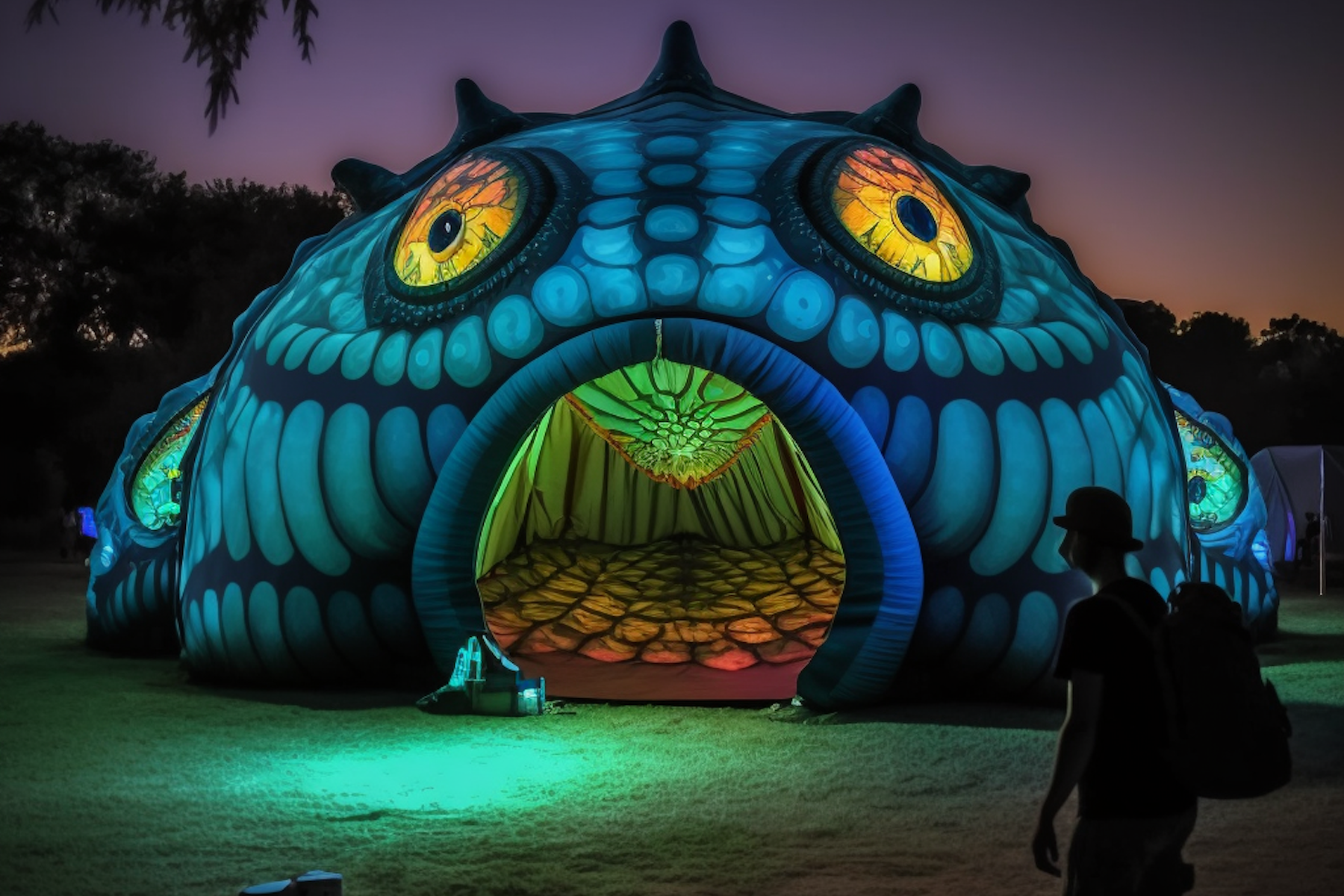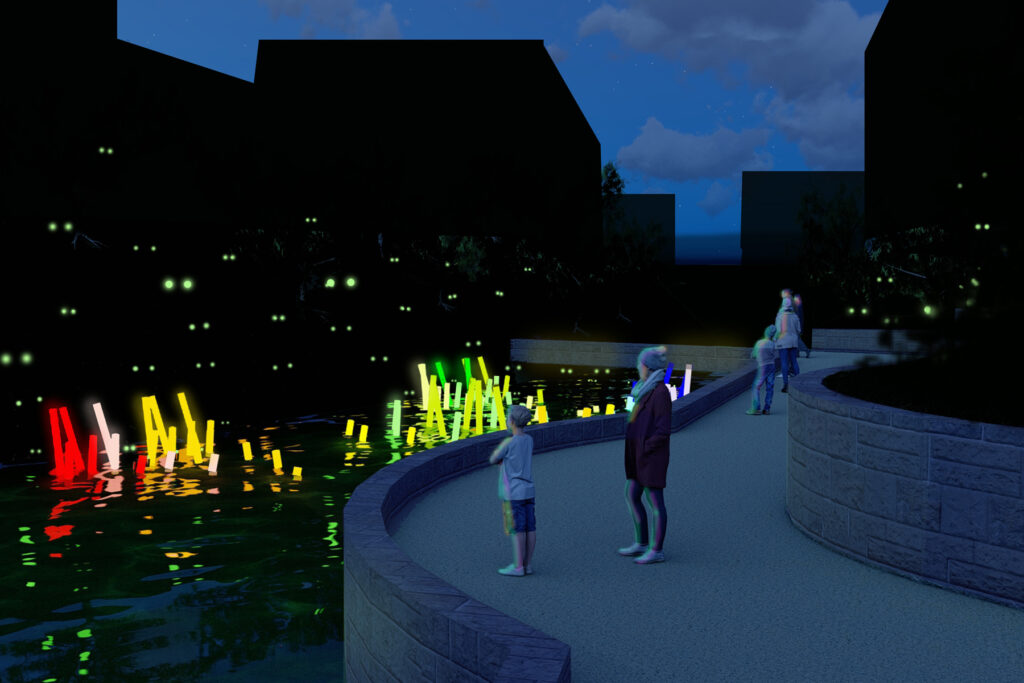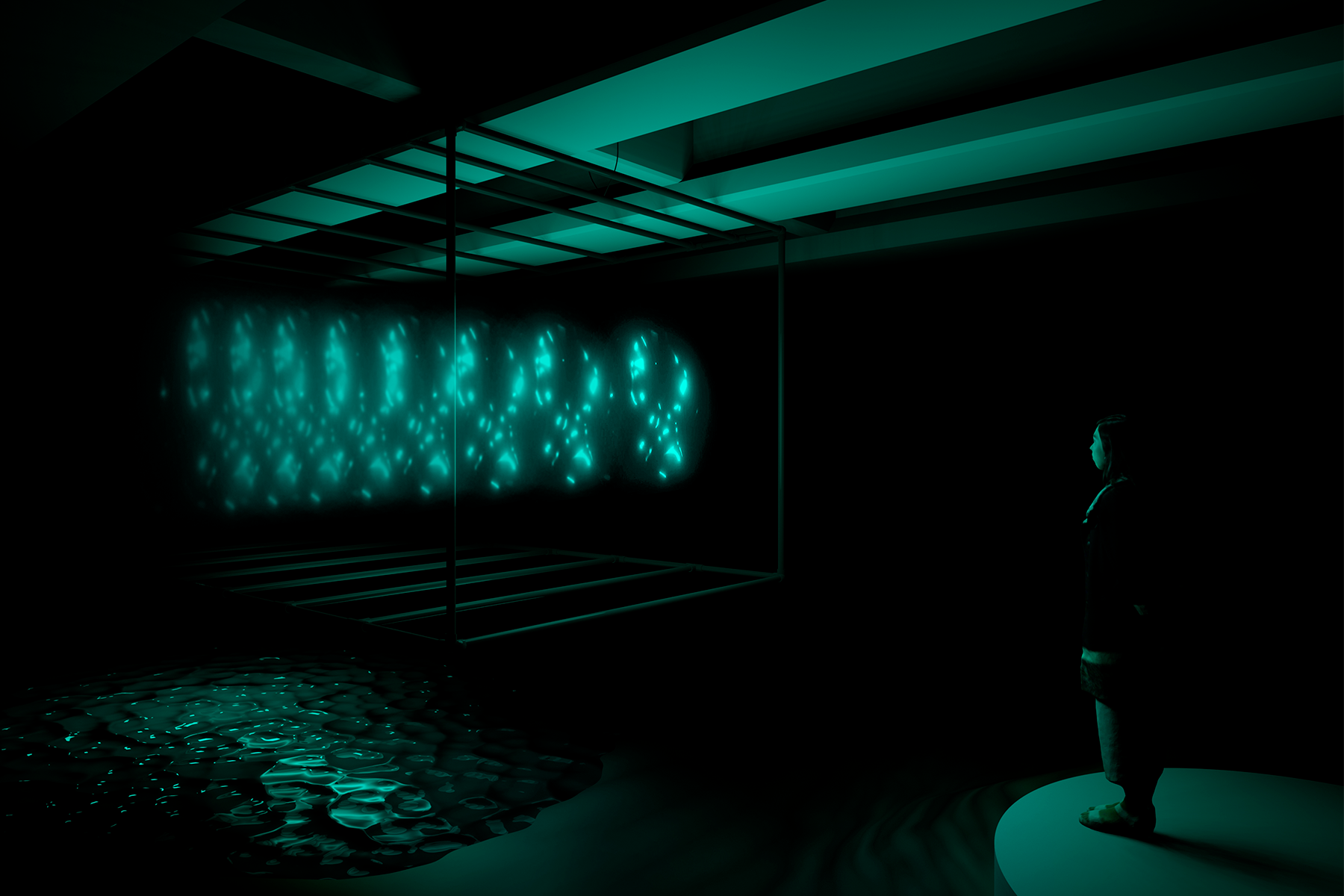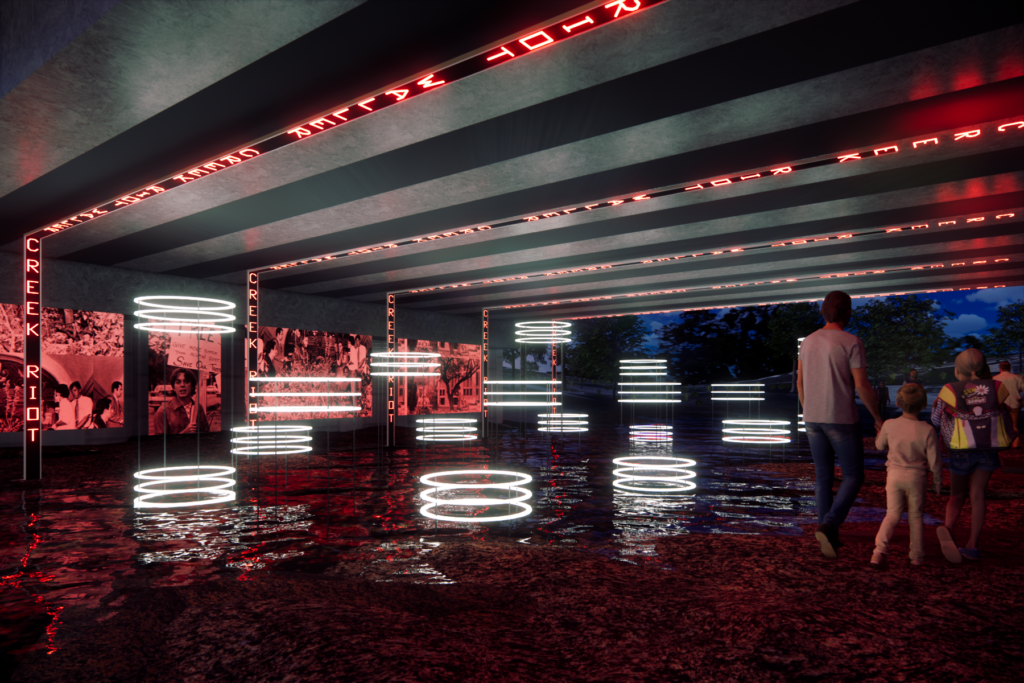 Creek Show 2023 Selection Committee
Ingrid Spencer
Executive Director, AIA Austin & Austin Foundation for Architecture
Meredith Bossin
Managing Director, AIA Austin
Melba Whatley
Creek Show Co-Founder
Donald Miller
Director of Programming, Waterloo Greenway
Taylor Davis
Designer, TBG Partners
Kira Dell
Conservation Leader
Ernest Ramirez
Artist & Owner, Muertos Clothing Co.
Sunny Schneberger
Former Creek Show Artist
Drew Wilson
Project Architect, Sidetracked Studio
Norma Yancy
Principal, Sidetracked Studio
ABOUT WATERLOO GREENWAY
Waterloo Greenway Conservancy is a non-profit organization whose mission is to create and maintain an extraordinary urban park system and a restored Waller Creek, in partnership with the City of Austin, for the benefit of all. The Conservancy renews the natural environment, promotes play, health and wellness, economic vitality and mobility, and engages the community through outreach, education, cultural events, and the arts.
ABOUT AIA AUSTIN
AIA Austin is a chapter of the American Institute of Architects. We are the voice for our region's architecture community and advocate for more than 1,200 members, the profession, career development, and design excellence. Since 1913, AIA Austin has shaped our city, supported by countless volunteers, member-led committees, and myriad community partners.