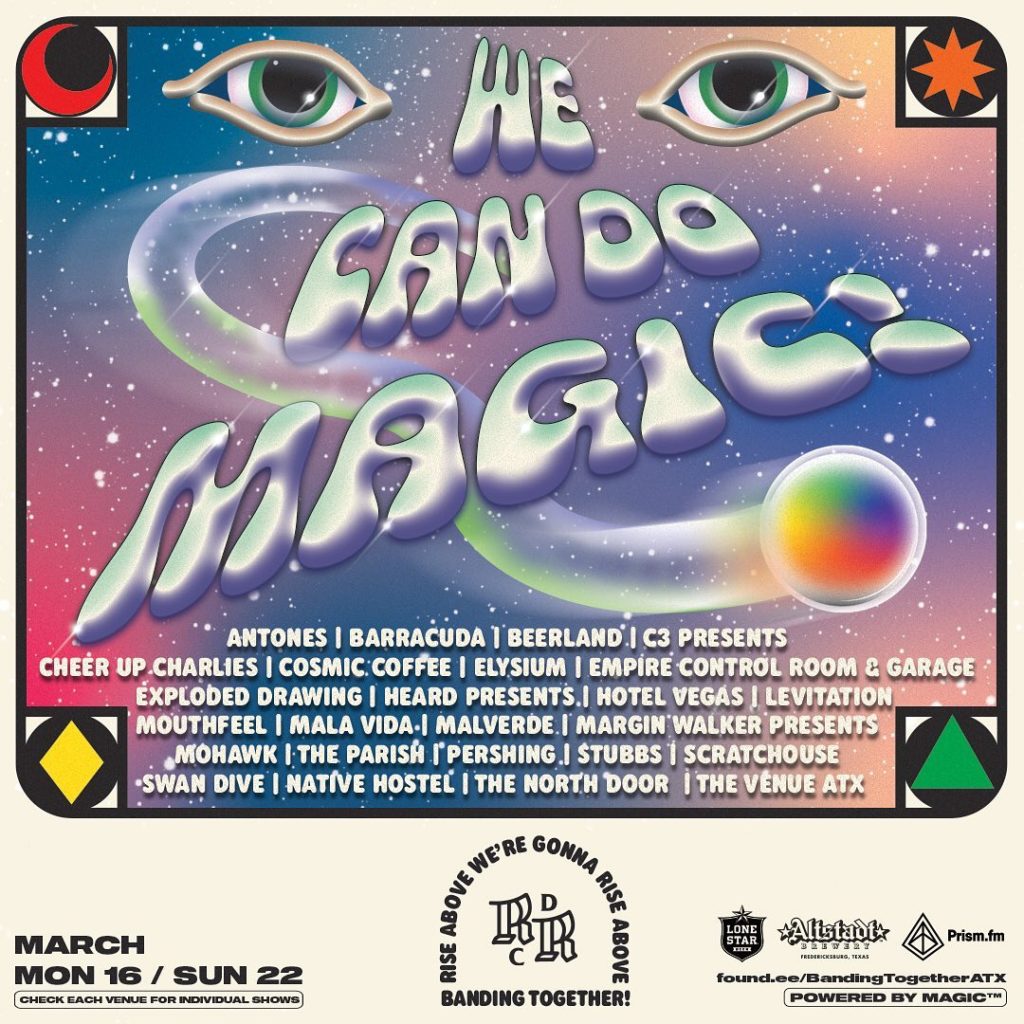 UPDATE: The city's response to the COVID-19 pandemic continues to evolve each day. Since the original post, local businesses have begun following the guidelines implemented by local and national health authorities. There are still many ways for you to help our community. Check out this KUT post for additional resources and helpful information.
People all over the city and across the nation are banding together to support the countless artists, restaurants, bars, venues, hotels, and businesses that were deeply impacted by the cancellation of SXSW.

These next few weeks and beyond, join us in supporting our neighbors in the Red River Cultural District and the hundreds of downtown-area businesses that spent months preparing for the biggest and busiest SXSW yet — bringing in more than 400,000 visitors and $356 million into the local economy in 2019.
Wondering how you can help? Here are some helpful links: