Waterloo-In-Place Live Art Class featuring Vanessa of Ronkita Design
Facebook Live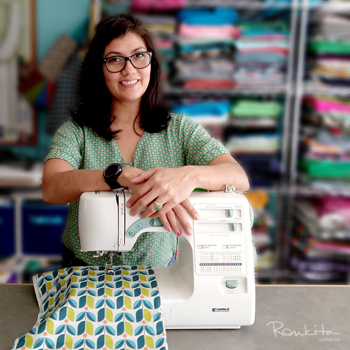 Learn how to up-cycle a t-shirt into a pillow cover with Vanessa of Ronkita Custom Sewing and Design. This class will be live-streamed on our Facebook Page!
Like many people, you may have old t-shirts that you don't wear anymore but want to hang on to for sentimental reasons. Rather than stuffing them away in drawers or boxes, Vanessa of Ronkita Design will show you how to turn a t-shirt into a throw pillow cover. This is a beginner-friendly project and to follow along you will need:
T-shirt – Size large or bigger is usually best so there is enough material to work with, but any size will work
14″ x 14″ pillow insert OR reuse a pillow you already have
Sewing machine with a jersey needle, but can also be done by hand sewing
Fabric scissors
Ruler or measuring tape
Pins if available
This project is one of many ways to reuse items you already have in your home and give them a new life. We value sustainability, trying to incorporate it in our daily lives as much as possible, and are excited to pass along some of that on to you. If you would like other ideas on how to reuse items in your home, feel free to reach out with any questions at ronkitadesign@gmail.com.
About Vanessa
Vanessa is a seamstress, designer and instructor who offers sewing lessons, custom sewing, consulting and manufacturing services to individuals and businesses from her studio in Austin, TX. Learn more at www.ronkita.biz.
Watch the full Waterloo-In-Place Live Art Class below.