Waller Creek between 9th St. and 12th St.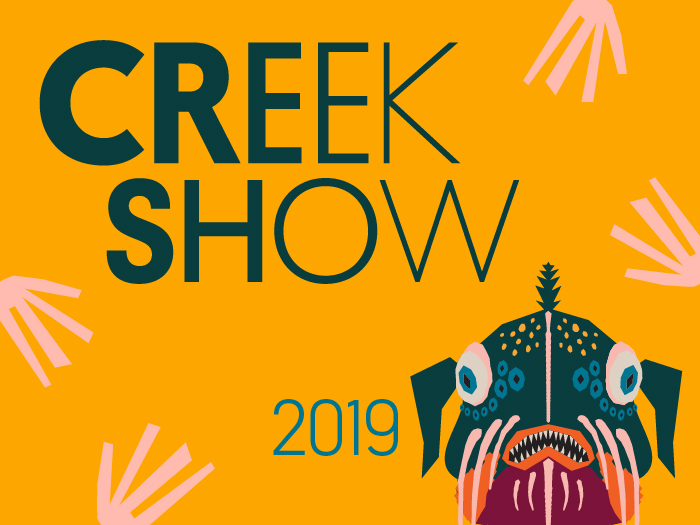 Downtown Austin will shine brighter this November at Waterloo Greenway's 6th Annual Creek Show. Immerse yourself in this free, 11-night display of illuminating art created by teams of visionary local artists, ambitious landscape architects, and extraordinary designers. On display between 9th and 12th Streets along a twinkling Waller Creek, Creek Show is sure to leave visitors of all ages in awe as they stroll through new stunning art installations.
Last year, this free community event delighted over 50,000 attendees. With live music performances each night, fun family activities, and oodles of photo opps, Creek Show has grown to become one of Austin's signature fall events – you don't want to miss this!
Interested in sponsoring this event?
Creek Show 2019 Sponsors
Creek Show Lounge Sponsor BBVA
Bar Sponsor Love, Tito's
Title Sponsors Applied Materials Foundation, City of Austin Cultural Arts Division
Gigawatt Sponsors Clean Scapes, Patriot Erectors, Sheraton Austin at the Capitol, Waterloo Sparkling Water, Weinheimer Wealth Management
Megawatt Sponsors 3M Foundation, Saint Bernard
Kilowatt Sponsors Henna Chevrolet, Austin Outdoor Design
---
Aurora
by 1909B
Brooks Anderson
Bruno Canales
Matt Dorsey
Mitch Flora
James Holliday
Zach Lyons
Andrew Mitchell
John Powell
Will Powell
Nolan Thomas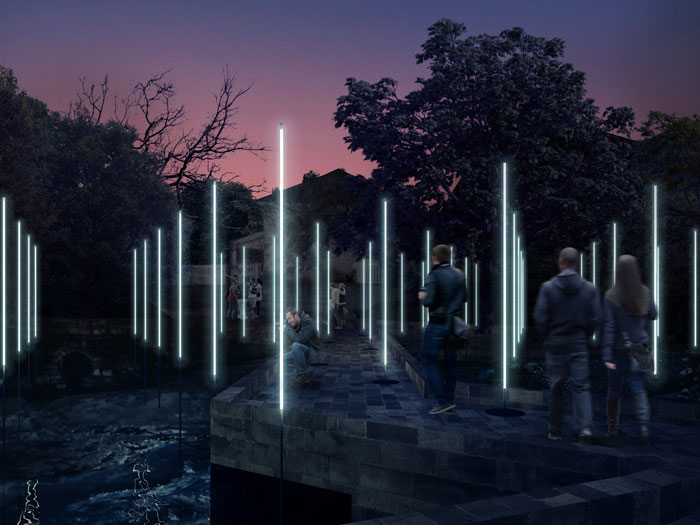 ---
Downstream Upcycle
by Design Workshop
Laura Bryant
Claire Eddleman-Heath
Eric Leshinsky
Kenley Reed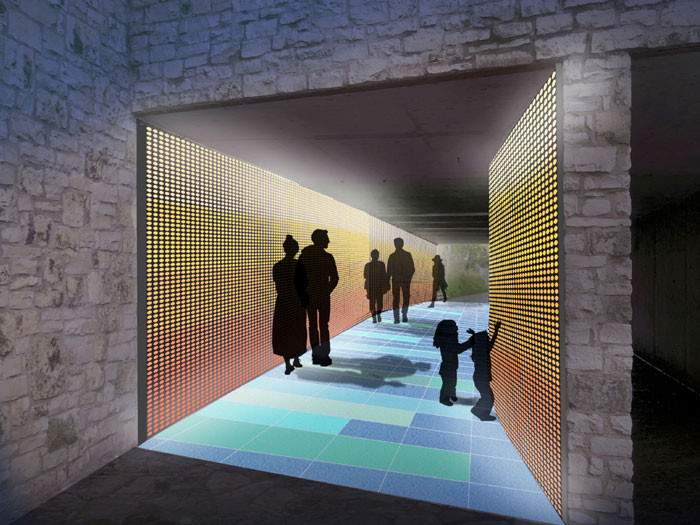 ---
The Ghost Boat
by Nelsen Partners
Lindsay Abati, AIA
Johanna Spencer, AIA
Daniela Valle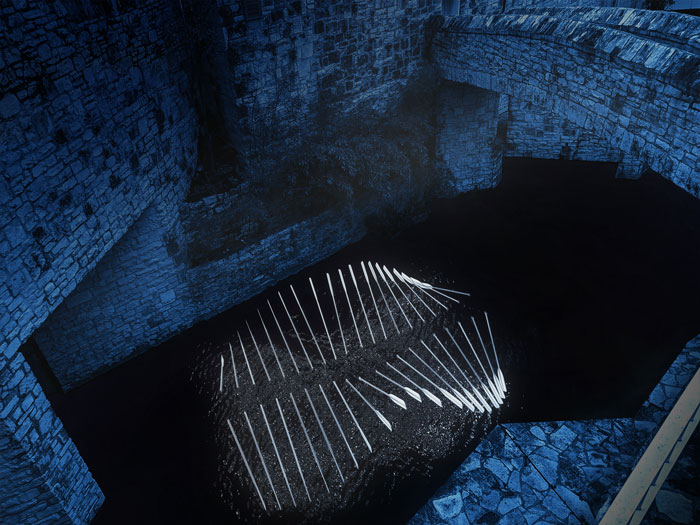 ---
Light House
by Norma + Sunny
Sunny Schneberger
Norma Yancey, AIA
---
m e a n d e r
by frankev
Frances Peterson
Kevin Sullivan
---
String Theory
by Boka Powell
James Cornetet
Franco Palomo
Miren Urena
---
Special thanks to the selection committee: Meredith Bossin, Louis Grachos, Chris Mattsson, Carla Nickerson, Ingrid Spencer, Daniel Woodroffe, and Herlinda Zamora.