BBoy City, an organization that has led the way for breaking since 1998, to offer a full day of breaking crew battles, DJs, and street writers at Waterloo Park this September. The breaking event will celebrate Austin Hip Hop history on Sunday, September 24 from 3:00 – 9:00 PM at Moody Amphitheater at Waterloo Park, produced by BBoy City and hosted by Romeo Navarro & Roger Davis.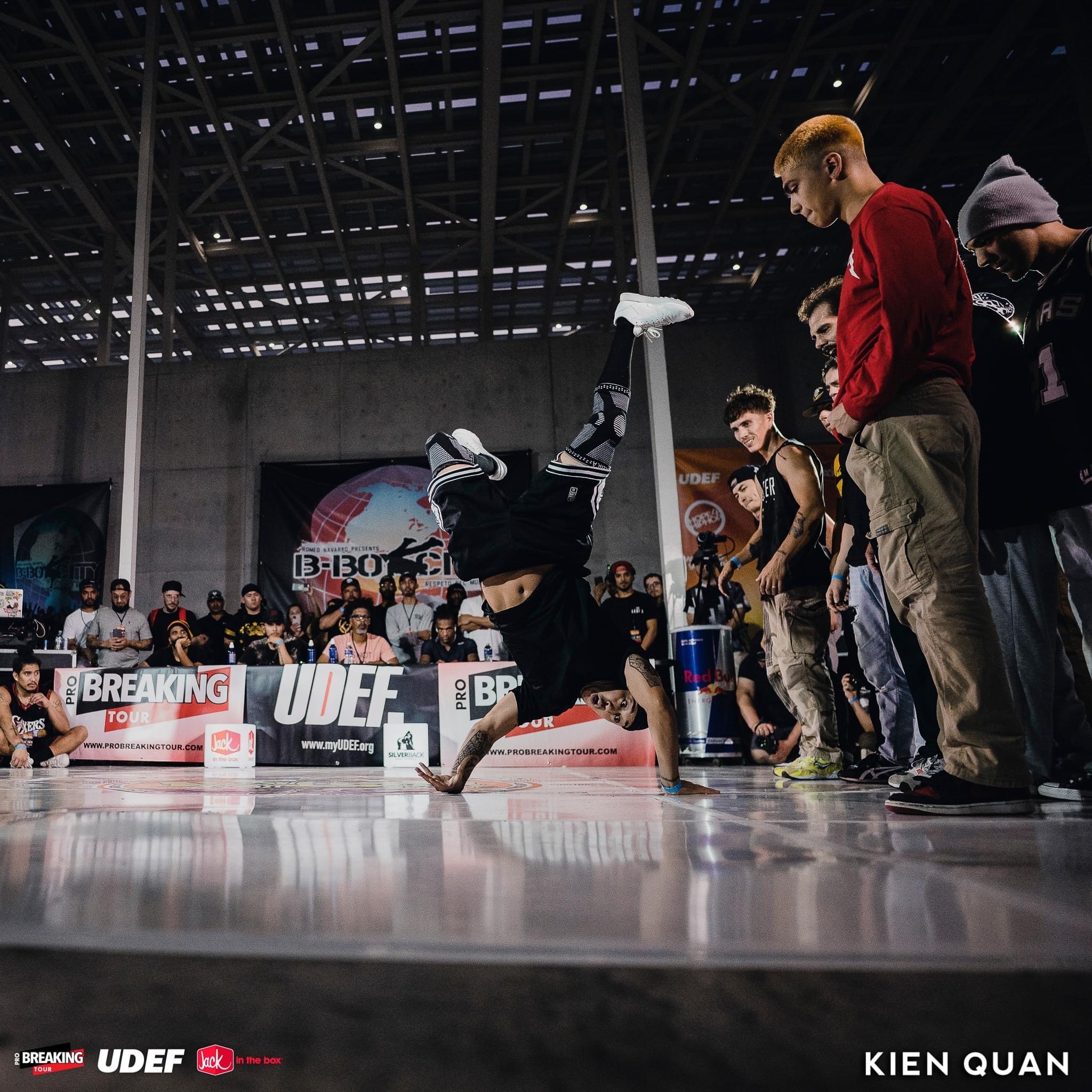 Brought to you by Romeo Navarro productions and the Bombero brothers, Navarro once traveled the world establishing BBoy City in seven countries. 2023 will be BBoy City's 25th year, the longest running break dance competition. Once an underground movement, break dancing, officially referred to as breakin', is now set to premiere on a global stage in the 2024 Olympics. For the last two decades, Austin has played a significant role in fostering and keeping the culture alive; it's a cultural hub for Hip Hop and Break Culture. Come witness the best of breakdance talent and brace yourselves for an ultimate crew vs. crew showdown.
On Sunday, September 24, competitors from across the world will gather to compete at BBoy City XXIX, the largest and longest-running competitive breaking event in Texas. The annual event serves as a platform for local and internationally recognized dancers and crews from around the world.
Guests can purchase tickets in advance. Presale tickets are available now through September 17 for $15. Starting September 18, tickets increase to $20.

Crew on Crew Finals & Unity Festival
Sunday, September 24 | 3 PM – 9 PM | Moody Amphitheater at Waterloo Park
3:00 PM – Doors | Tickets On-Sale Now
3:30 PM – Top 8 Young City 3vs3 Battles
4:00 PM – Young City 3vs3 Final Championship
4:15 PM – Top 8 All Styles City Battles
4:45 PM – All Style City 3×3 Final Championship
5:00 PM – Top 16 Crew vs Crew Battles
6:30 PM – Top 8 Crew vs Crew Semi Finals
7:00 PM – Special Guests: MC SERKO FU (Monterrey Mexico)
7:30 PM – Top 4 Crew vs Crew Final featuring Brownout
8:00 PM – Crew vs Crew Ultimate Championship Final Battle featuring Brownout
8:30 PM – Championship Announcements: DJ, Graffiti, All Style, Young City, & Crew
Festival Highlights
On September 24, guests can enjoy a full afternoon of exciting crew battles, with judges and renowned DJs spinning on the Moody Amphitheater stage powered by The WERD Company. The master of ceremonies is MC Serko Fu, a Hip Hop Ambassador from Mexico City. DJs include Floski, Element, Boogie Beats, and DJ Silent Rob. The final crew to crew will battle to the sounds of Latin-funk band, Brownout. Throughout the afternoon, attendees can also view a live art graffiti battle and shop at a vendor market presented in partnership with Mas Cultura, and Austin Vendor Market.
B-Boy City XXIX is presented by Snipes, Pro Breaking Tour, The Werd Company, and Waterloo Greenway. For more information, visit BBoy City and follow on Instagram and Facebook.
ABOUT BBOY CITY 
Austin's B-Boy City was founded in 1998, near the end of a decade that saw sections of the city  roiled by gang activity and violent crime. Its founder, Romeo Navarro, now an Austin Firefighter,  considered breakdancing an alternative to street life. Twenty-nine years later it is the longest running break dancing competition in Texas. The annual event serves as a platform for local  and internationally recognized dancers and crews from around the world.