Presented in partnership with Armstrong Community Music School
Sing, dance, and play with Armstrong Community Music School while learning Spanish in the bilingual Canta y Baila Conmigo.
This music and movement experience is geared to infants and young children alike with caregiver participation and supports healthy brain development. You'll learn some Spanish words and songs, while making music and enjoying story time in a beautiful outdoor setting.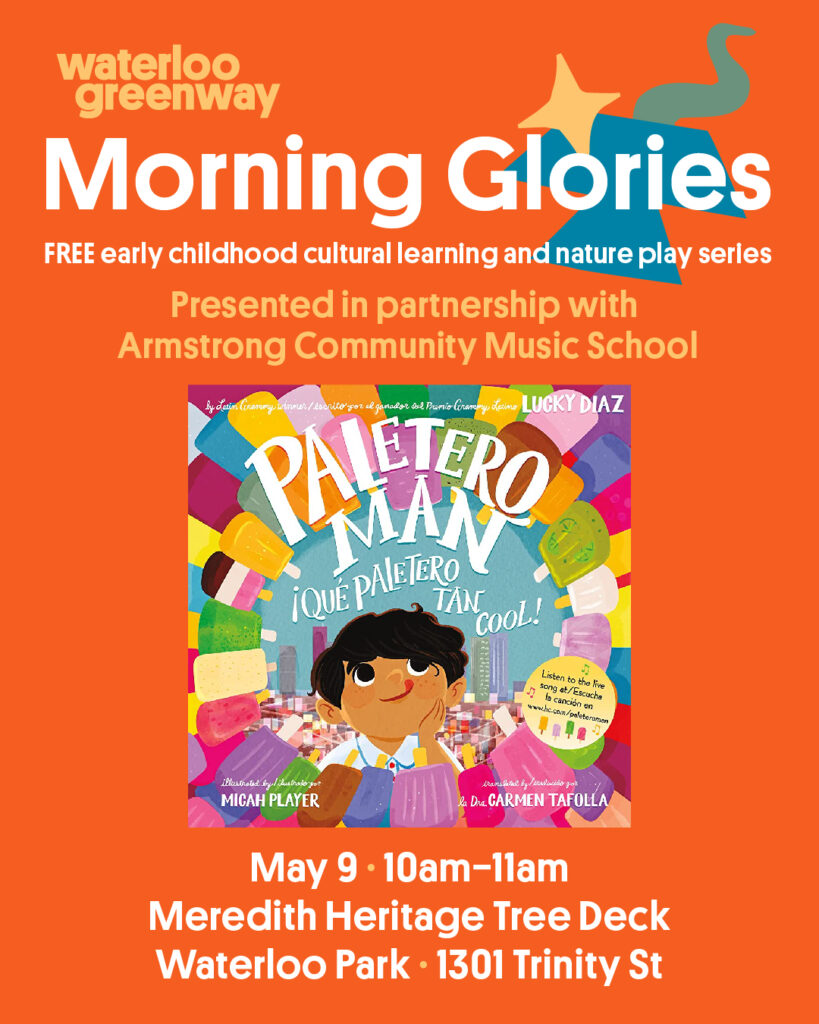 ABOUT Paletero Man
Ring! Ring! Ring! Can you hear his call? Paletas for one! Paletas for all!

What's the best way to cool off on a hot summer day? Run quick and find Paletero José!

Follow along with our narrator as he passes through his busy neighborhood in search of the Paletero Man. But when he finally catches up with him, our narrator's pockets are empty. Oh no! What happened to his dinero? It will take the help of the entire community to get the tasty treat now.

Full of musicality, generosity, kindness, and ice pops, this vibrant picture book celebrates the strength of community and the tastes of summer.
ABOUT THE AUTHOR
Lucky Diaz is a bilingual, songwriting, taco-eating, multi–Latin Grammy Award–winning, GRAMMY nominated and six-time Emmy–nominated musician, children's television personality and author. His work has been praised by NPR, Billboard magazine, People magazine and the New York Times. He is a Parent's Choice Gold Award and NAPPA Award winner. In 2020, his album Buenos Diaz was named an official selection of notable works for children by the American Library Association. Lucky's debut picture book, Paletero Man, has been celebrated with a Kirkus Star, SLJ Star, Publisher's Weekly Star and Book List Star. He currently lives in a house on a hill in Los Angeles with his wife Alisha, daughter Indiana, and their dog Django.