Presented in partnership with Creative Action
Join Creative Action for an interactive storybook reading and a Music & Movement class inspired by Divya Srinivasan's new book, "Little Owl Love".
Caregivers and children will be guided through movement exercises, singing, and a celebration of things that we love. This session is designed to inspire creativity, encourage physical and emotional development, and support bonding and connections for caregivers and children.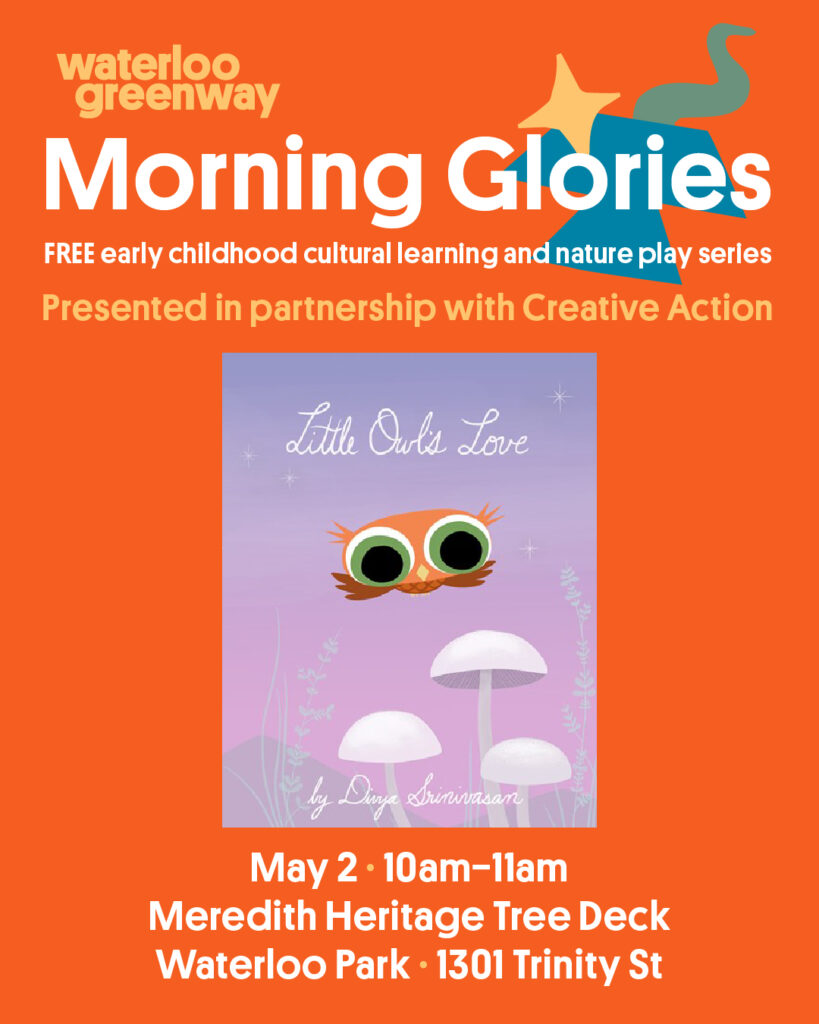 ABOUT LITTLE OWL'S LOVE
"What do I love?" Little Owl thought.
There were so many things. . .

Gliding along on a quiet night, Little Owl looks for the things that make him happy–shimmering stars, winking fireflies, listening to the cricket song, and most of all, spending time with his good friends. Lyrical and deeply heartfelt, Little Owl's Love is perfect for Valentine's Day and is a love letter to the natural world on a child's level.
ABOUT THE AUTHOR
Divya Srinivasan is the author and illustrator of the picture books Little Owl's Night, Little Owl's Day, Little Owl's Snow, Octopus Alone, and What I Am, and she illustrated the picture book Cinnamon, written by Neil Gaiman. Her newest book is Little Owl's Love. Divya's illustrations have appeared in New Yorker magazine, and she has done work for This American Life, They Might Be Giants, and Weird Al Yankovic, among others. Divya was also an animator on the film Waking Life. She lives in Austin, Texas.More of Divya's work can be seen at www.pupae.com.