Presented in partnership with Joshua's Stage
Join Joshua's Stage for a special storytime that centers around the experiences of children with autism in recognition of Autism Awareness month.
Whether your child is on the spectrum, you know someone with autism, or you simply wish to teach your child to understand and be inclusive, there is a storytime for you! After the story, we will dance, sing, act and celebrate how each of us fit in the world just the way we are.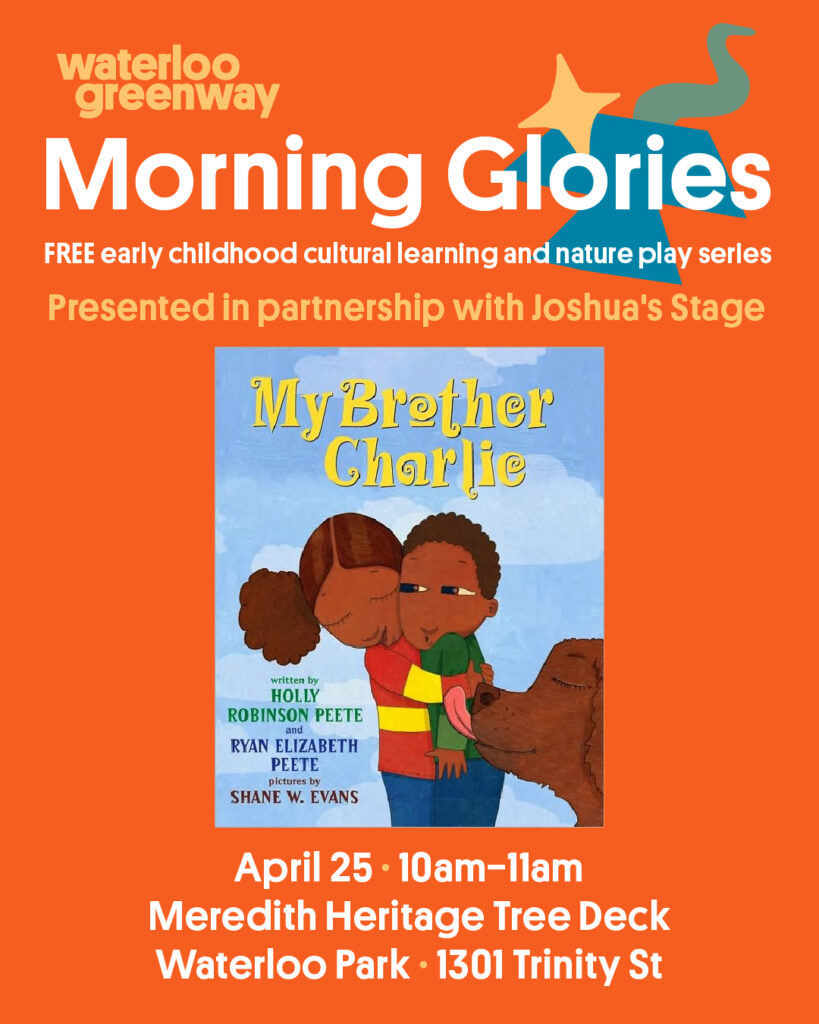 ABOUT MY BROTHER CHARLIE
Callie is very proud of her brother Charlie. He's good at so many things — swimming, playing the piano, running fast. And Charlie has a special way with animals, especially their dog, Harriett. But sometimes Charlie gets very quiet. His words get locked inside him, and he seems far away. Then, when Callie and Charlie start to play, Charlie is back to laughing, holding hands, having fun. Charlie is like any other boy — except he has autism.

In this story, told from a sister's point of view, we meet a family whose oldest son teaches them important lessons about togetherness, hope, tolerance, and love.
ABOUT THE AUTHORS
Holly Elizabeth Robinson Peete is an American actress and singer. Currently, she is one of the five co-hosts of the CBS daytime talk show The Talk. Peete's children's book, "My Brother Charlie", won her an NAACP Image Award for Outstanding Literary Work in March of 2011.