Día De Los Muertos at Waterloo Park
Presented in partnership with Frida Friday ATX
Join Waterloo Greenway and Frida Friday ATX for a free public Día De Los Muertos celebration with an outdoor marketplace at Waterloo Park! The restored 11-acre park will feature live music and dance, with an intersectional BIPOC, Queer, Latinx, and locally-centered mercado y más with 35+ booths from local artisanal craft vendors, curated by Frida Friday ATX.

Día De Los Muertos will offer Austinites an opportunity to commemorate the lives of departed friends and family members, while building cultural, musical, and social bridges through collective art making and live performances.
Waterloo Park visitors are encouraged to follow all local, state and CDC COVID-19 health and safety guidelines. Social distancing will be observed and facemasks are encouraged at all Waterloo Greenway events.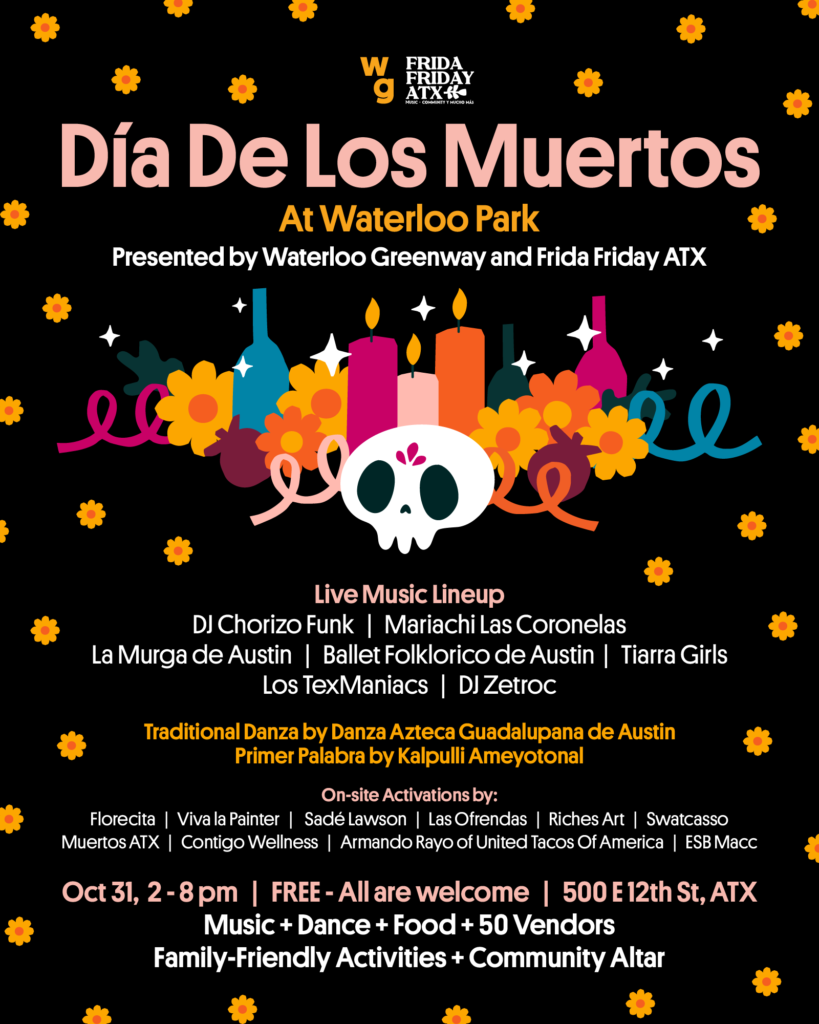 LIVE MUSIC LINEUP
2:00 PM – DJ Chorizo Funk
3:00 PM – Mariachi Las Coronelas
4:00 PM – La Murga de Austin
5:00 PM – Ballet Folklorico de Austin
6:00 PM – Tiarra Girls
7:00 PM – Los TexManiacs
Featuring DJ Zetroc
Día De Los Muertos will open with a traditional dance originating from San Luis de La Paz, Guanajuanto, led by Danza Azteca Guadalupana de Austin, to welcome park guests and invite departed loved ones to join in the day's celebrations.

In addition to exciting live performances, family-friendly activities will take over the Meredith Heritage Tree Deck, featuring hands-on sugar skull decorating with the Emma S. Barrientos Mexican American Cultural Center, and children's storytime with Austin-based taco journalist Mando Rayo reading "Vitamina T for Tacos" with United Tacos of America. Community partners onsite will also include Contigo Wellness, providing holistic access to mental health services in the Latinx community.

The event will highlight Austin's own art community with skull installations by Ernest Ramirez and live artists at the Love, Tito's Lawn, including Carmen Rangel, Sadé Lawson, Swathi Konduri, and Richard Samuel. Attendees can also learn how to make their own flower crowns with Las Ofrendas, offering a one-of-a-kind onsite workshop.

Local artist and florist, Yliana Lara of Florecita, will transform the Lebermann Plaza into a large community ofrenda, or altar, where visitors are invited to place images and decorations to honor their families and friends who have passed. Guests will be joined by Irasema Reza Bailey, opening the Día de los Muertos community altar with a traditional smudging, accompanied by a primera palabra by Kalpulli Ameyaltonal ATX.

Día de los Muertos at Waterloo Park is made possible by Waterloo Greenway's Opening Season Partners and presented by Tito's Handmade Vodka and PNC Bank, with support by the Cultural Arts Division of the City of Austin Economic Development Department.

Attendees are encouraged to RSVP on Facebook. Interested vendors are invited to apply to be considered for Frida Friday ATX market opportunities.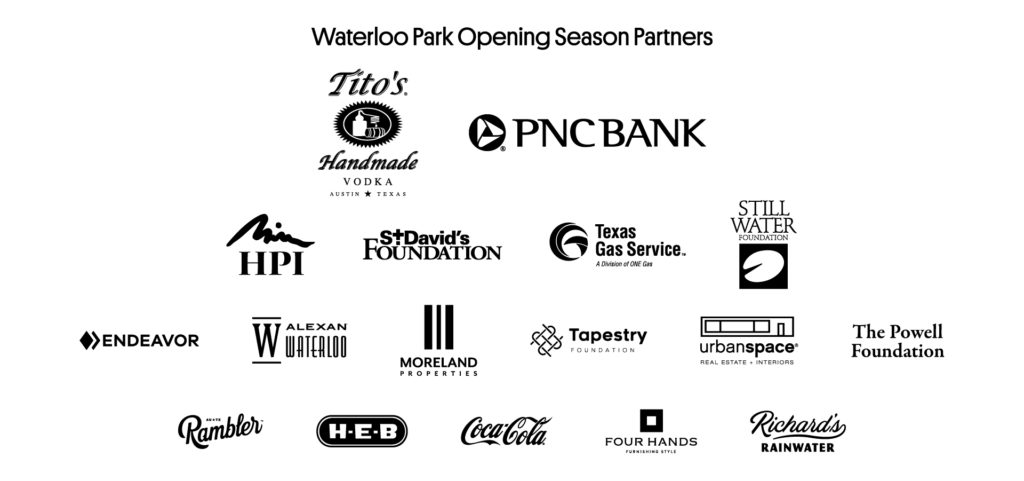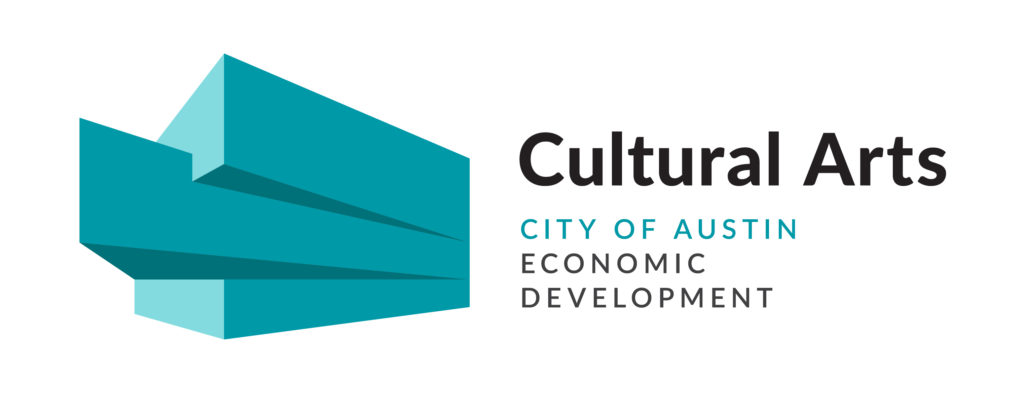 This project is supported in part by the Cultural Arts Division of the City of Austin Economic Development Department.
Slideshow photos by Frida Friday ATX